View My Guestbook
Sign My Guestbook

This site was built to honour the beauty and talents of Bec Cartwright and is affiliated to her official website, if you use anything from this site give credit where it's due, if you don't want to give credit don't copy it [ files or pics ]...

built by craig hawke
copyright [c] 2001.

All material on this site is the property of original owners and site owner is only used to promote Bec. Thank -you goes to Channel 7 Australia, TV Week, TV Hits & Big-Hit Mags, Dolly & Girlfriend Mags, Dave from Proteus Scans.A special thank-you goes to Bec Cartwright for her acting and beauty.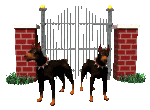 Aussie-Celeb Girls Site Ring


Ring Owner: craig hawke Site: Princess Bec